BIPOC Annual Residency Program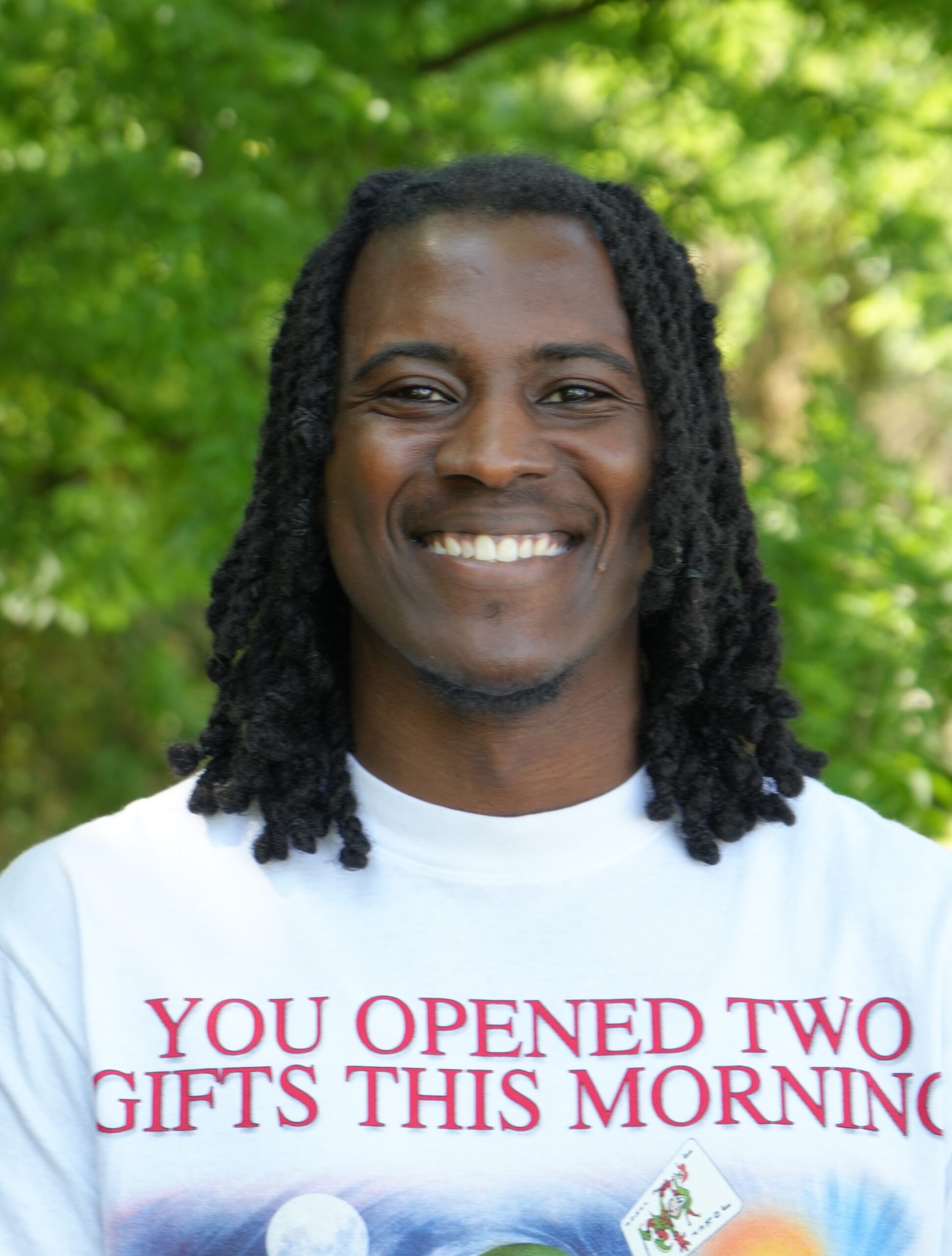 COLUMBIA PAINTER MALIK GREENE WILL SERVE AS STORMWATER'S FIRST ARTIST-IN-RESIDENCE
Inaugural Year-Long BIPOC Residency Program 
We are excited to announce that local painter Malik Greene will join Stormwater Studios as the artist-in-residence in the organization's inaugural BIPOC Residency Program. Funded by an anonymous donor and matched with funds from One Columbia for Arts and Culture, this one-year residency program was created to reflect the greater art community at Stormwater by building a more inclusive culture that encourages, supports and celebrates diverse voices.
"I've been looking for a community that I can be a part of to expand creatively," says Greene. "The process was open and welcoming, and I felt a good energy through it all. The work session, led by One Columbia, was a great meeting to establish the possibility of being the artist-in-residence, but beyond that, it felt really good knowing that everyone who attended wanted to see each other succeed."
As a resident, Greene will occupy one of the 10 working artist studios at Stormwater Studios, participate in the bi-annual group shows as well as the operational duties that keep the gallery open to the greater Columbia community. Greene will share his voice at the monthly artist meetings as the group works to expand programming and opportunities for others in the community. All the artists will benefit as mentoring among resident artists happens organically as they work together throughout the year.
The mission of the Stormwater BIPOC Residency Program is to provide a professional working environment that is open to all forms of visual creative expression. This year-long residency will offer artists the opportunity to work outside of their usual environment, provide time to reflect, research, perhaps experiment with different materials, and produce a body of work, which will culminate in a solo exhibition.
"It is imperative to have working studios for young and emerging artist to work in, think, and exchange ideas for advancement of culture and a quality of life in the fabric of a city," states Stephen Chesley, one of the resident artists at Stormwater.
The program was developed when long-time resident artist Robert Kennedy moved to Charleston and vacated his studio. With an empty studio came an opportunity to embrace the vision of creating more diversity and inclusion at Stormwater. Kirkland Smith, president of the Stormwater nonprofit, acknowledges "We have always had a lot of diversity among artists who exhibit and attend the shows, but unfortunately, have not had an artist of color rent a studio at Stormwater. We launched this initiative as way better represent the Columbia art scene within our resident artist community."
To find the new artist, Stormwater reached out to well-respected leaders in the art community to bring their years of experience to the process by creating a committee to thoughtfully nominate, and then narrow the selection, to 10 finalists. The panelists included Harriet Green, currently working as an art consultant after more than 32 years as director of visual arts with the South Carolina Arts Commission, Michaela Pilar-Brown, an award-winning visual artist and owner and director of Mike Brown Contemporary Art Gallery located in the Vista, and former executive director of 701CCA, and Lee Snelgrove, arts and culture manager for the Richland County Public Library and former executive director of One Columbia for Arts and History.
"We owe a huge debt of gratitude to the nominating committee and One Columbia for helping the idea of the residency program become a reality," says Smith.
Before the artists submitted their applications and portfolios for review by the current Stormwater residents, the One Columbia staff team conducted a workshop for the finalists in March to discuss the opportunity for securing the one open studio space at Stormwater.
"We were happy to respond to the call from Stormwater to help build a process for selecting an artist to fill a vacant studio space," says Margie Reese, interim executive director of One Columbia for Arts and Culture. "Stormwater was interested in broadening their reach to include more artists of color in the application process." Reese also explained that collaborations of this nature follow the goals of the Amplify Plan, adopted in 2018 by the City of Columbia and the One Columbia Board of Directors. "One of the primary goals of the Amplify Plan was to advocate for more opportunities for artists, and our partnership with Stormwater is allowing us to continue to focus on that goal," says Reese.
Malik Greene is a self-taught oil painter. "My work depicts my personal history through intimate portraits of family, moments, and memories conveying my experience as a black man and artist. I create as an act of searching, investigating my cognition and the societal implications affecting those who look and feel as I do. I intend to use this studio residency for diving deeper into creating works that expand and supplement representation for my community at large. A particular goal of mine is to begin developing original stories that further the various facets of black life, capturing nuances often ostracized from figurative paintings and literature respectively."