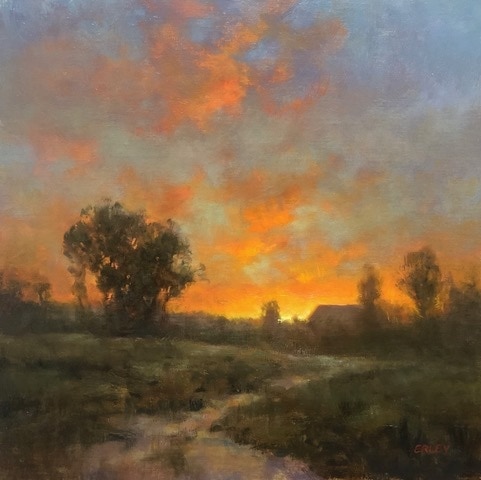 Gerard Erley
January 7, 2020- January 19, 2020
Reception January 16, 5-9pm
Known mainly for his landscapes, Gerard Erley is also interested in portraiture, the figure, still lifes, and abstraction, using oils as well as pastels. He uses art making as a way to explore the world around him and to help clarify his place in it.
More>>
The Shadow Line
January 21, 2020 – February 2, 2020
Opening reception: Wednesday, January 22,  5pm –
Eileen Blyth, a mainstay on Columbia's art scene for many years, will present a solo exhibition of abstract paintings as well as sculptures, the latter constructed from recycled, often found materials that occupy the space between abstraction and representation. 
More>>
---
NEWS FROM OUR RESIDENT ARTISTS
Stone Carving Classes:
Sharon Licata will offer stone carving instruction in Studio #1 starting Wednesday, January 15.
Class schedule:
Wednesdays 1-3:30
Thursday evenings 5:30-8pm
If 4 people are interested, there can also be an afternoon class on Thursdays.
Preregistration is required: Sculptsc.aol.com

Save the Date:
CWWY+2
February 7- 16
Opening Reception February 7, 5-9pm
The foursome of Stephen Chesley, Mike Williams, Edward Wimberly, and David Yaghjian will be joined again this year with Ellen Emerson Yaghjian and Guy Allison. This is the 16th year of CWWY!