Call for Artist- Studio #9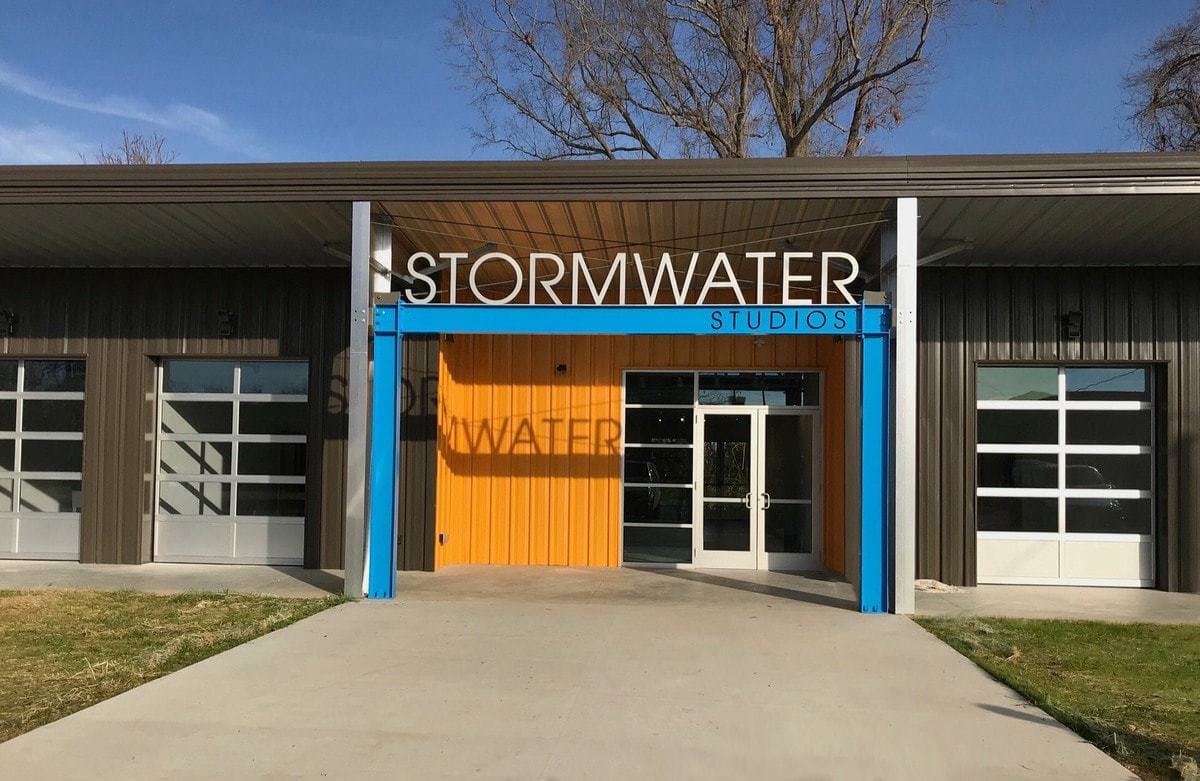 We are looking for an artist for Studio #9. Become a part of the new and growing River Arts Community in Columbia.
Situated in the Congaree Vista, at 413 Pendleton Street (off of Huger Street), the new Stormwater Studios and Exhibition Space offers the best of both worlds: downtown studios with access to nature.
---
Studio #9
**Rent $450/month + deposit
Business liability insurance approximately $200/year
280 sq. ft.
14 ft. ceiling
Studio sink
Concrete floor
Rolling garage door facing front of building
Individual thermostat
Resident Artist Requirements:
Work in the studio 12 hours/week
Staff gallery one 3-4 hr. session/week (greet guests and have them sign guest book, answer phone)
Gallery hours: Wed-Sat 10am-5pm, Sun 1-4pm
Staffing hours may overlap 12 hour/week requirement
Participate in 2 resident artist group shows/year with at least 3 new pieces for each (Artista Vista and Vista Lights)
Participate in Third Thursday extended hours
Host one community project/year
Regular attendance at monthly resident artist meetings
Shared group expenses for publicity and events
Benefits:
Participation in a community of artists
Premier studio space
Free parking
Discounted exhibition rate in gallery
Inclusion in group shows during the 2 Vista gallery crawls/year
Use of kitchen
Use of outdoor workspace
Nature Access
If interested, please submit the following for review using the form below, or by email to [email protected] :
Resume
Samples or representation of work, (minimum of 5 digital images or website address, etc.)
Brief informal statement
(50-100 words) of your intent for the studio
Applications will be accepted August 18, 2019 – October 7, 2019.
**In interest of affordability, 2 artists may share the studio but both must be juried